About Us; Or, Meet the Crew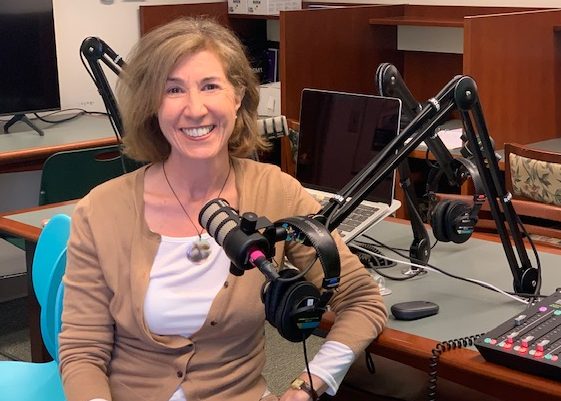 EXECUTIVE PRODUCER, CO-CREATOR & HOST
Roberta is Librarian/Head of Adult Services and has worked at the Ridgewood Library since 2000. An avid enthusiast of the arts and humanities (but sadly lacking the ability to sing, act or direct!), Roberta began her career as an editor at the Paley Center for Media in NYC and has made it her mission to create platforms for artists and creators. Roberta created library's annual Reel Voices Film Festival in 2003 providing a platform for award-winning documentaries and conversations with their creators & subjects; co-founded the On Book Play Reading Series and is now excited to have a opportunity to reach a broader audience through the podcast.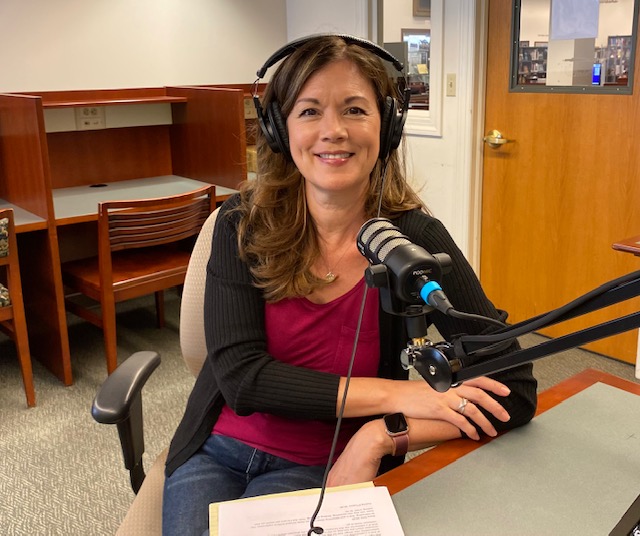 MUSICIAN, CO-CREATOR/CONSULTANT & GUEST HOST
Diane is a passionate lover of the arts. Both a trained actress and an avid songwriter-musician, she sings and writes locally. Diane had the distinct pleasure of co-founding the On Book play-reading series here at RPL, and is both co-artistic director and at turns, actor and director for the venture. She reads poetry daily and is thrilled to be part of the Bend in the Road podcast "joy-ride." Her four daughters were her bend in the road. Diane is grateful for that as it has taught her to be more "bendy" in life. Onward …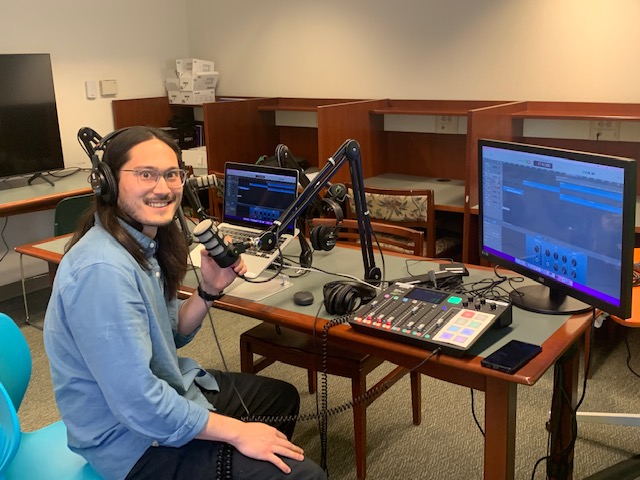 AUDIO ENGINEER AND PRODUCER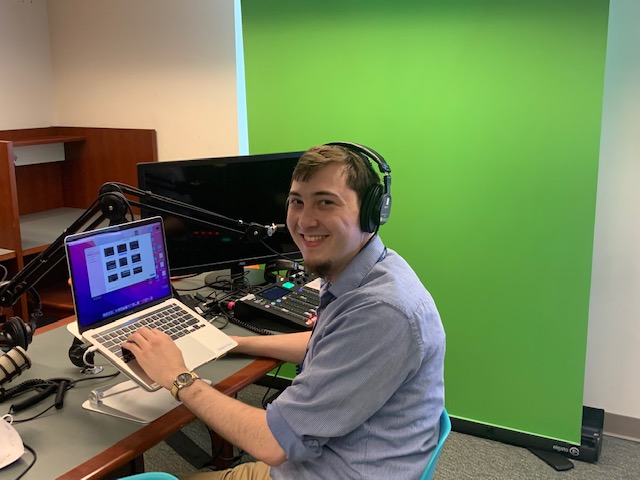 AUDIO ENGINEER, PRODUCER, DIGITAL MEDIA PRODUCER, & EDITOR
Elias struggles to write bios but that doesn't stop him from trying. A librarian by trade and a writer to boot, he's more used to books than audio editing software. He's game to do just about anything though, and finds the zone of editing to often be similar to the zone of writing, just with more sounds. You can find him in our editing booth, agonizing over which footstep to add to an intro to make it more immersive. It's usually the first one, but don't tell him, OK?
ASSOCIATE PRODUCER, EDITOR, AND DIGITAL MEDIA PRODUCER
Olivia Esteban works behind the scenes on A Bend in the Road. Olivia is a recent graduate of Santa Clara University where she studied English and Theatre, and she currently works in both the Reference and Children's departments at the Ridgewood Library. Past productions include directing and producing This is A Poem: A Celebration of Poetry and Savage/Love by Sam Shepard and Joseph Chaikin, and writing Elevator Play for Santa Clara University's New Playwright's Festival. She is an active listener to both fiction and nonfiction podcasts, and enjoys reading graphic novels and playing The Legend of Zelda: Tears of the Kingdom in her spare time (even though she has never beaten a Lynel to date.)