a podcast from ridgewood public library
a podcast from
ridgewood public library
Has there ever been, over the course of your life, a moment or event that changed things forever? Where life zigged instead of zagged? Where suddenly you were on a new path, staring out at a horizon you never thought possible? For our guests, there have.
Welcome to A Bend in the Road, where our host Roberta Panjwani interviews people from all walks of life about the times they took their own journey down a new path, just after a bend in the road.
This podcast is supported by the Friends of the Ridgewood Library and was created by a grant from the New Jersey Council for the Humanities, a state partner of the National Endowment for the Humanities.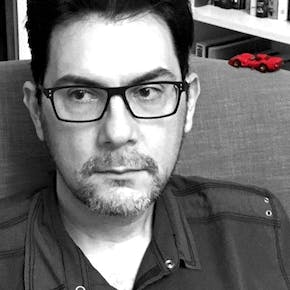 Have you ever thought about sneezing on Larry King? Well, if you have, then you and Ben Greenman have that in common. Join Roberta Panjwani as she interviews Ben about some of his work and his forays into almost becoming a doctor. For the unfamiliar, Ben Greenman is the New York Times bestselling author of The Slippage and Superbad and the former longtime editor for The New Yorker. Not content to only do that, he's also Questlove's long-time collaborator and has written memoirs with George Clinton and Brian Wilson as well.
Read More »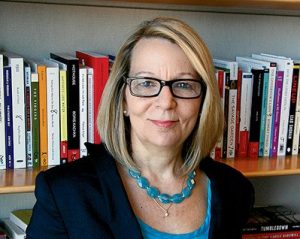 Publishing icon, editor, and former Vice President of Book at O magazine, Leigh Haber joins us this episode to discuss books, writers, audiences, and the connections between them. Join host Roberta Panjwani as we dive into Leigh's role as Director of Oprah's Book Club, what it's like to interview writers (or as she calls them, Rock Stars) and the power of books to make change and do good in the world.
Read More »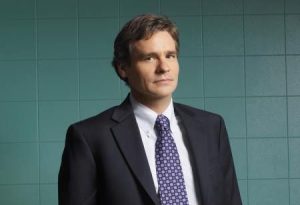 What do you want to do? Who do you want to be? These are the questions that Tony Award winning actor Robert Sean Leonard grapples with. Join him and Roberta as they talk about his work as an actor and some of the artists he's collaborated with. Wondering why that name sounds familiar? You might recognize Robert as Neil Perry from Dead Poets Society, Dr. James Wilson in House MD, or onstage as Edmund on O'Neill's A Long Day's Journey Into Night.
Read More »