a podcast from ridgewood public library
a podcast from
ridgewood public library
Has there ever been, over the course of your life, a moment or event that changed things forever? Where life zigged instead of zagged? Where suddenly you were on a new path, staring out at a horizon you never thought possible? For our guests, there have.
Welcome to A Bend in the Road, where our host Roberta Panjwani interviews people from all walks of life about the times they took their own journey down a new path, just after a bend in the road.
This podcast is supported by a grant from the New Jersey Council for the Humanities with funding from the National Endowment for the Humanities through the American Rescue Plan Act.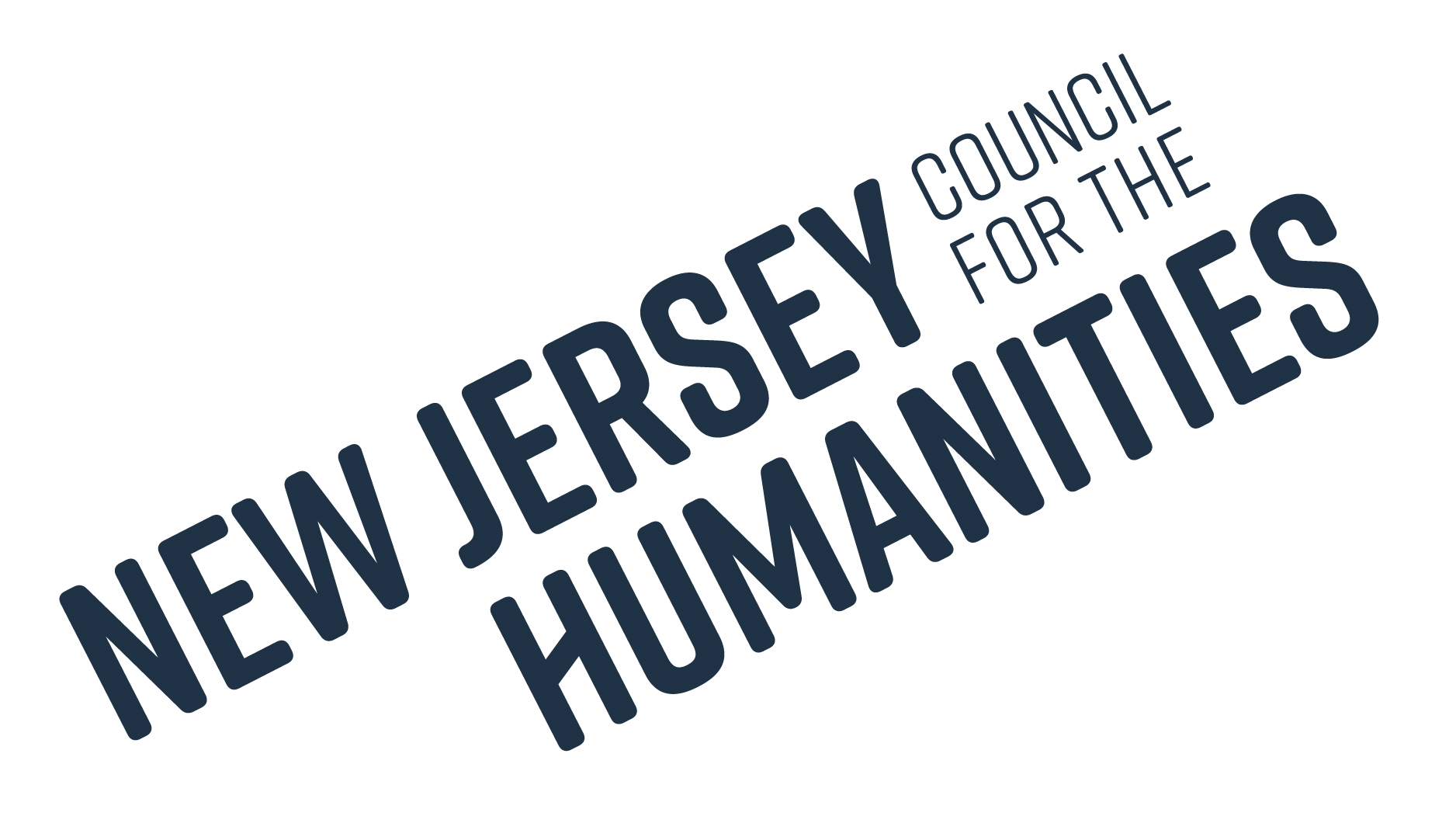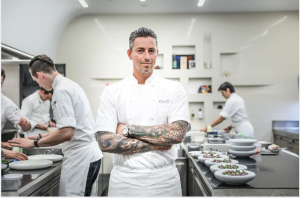 Before Curtis Duffy was a world-renowned, Michelin-starred chef and restaurant owner, he was a troubled youth, left alone as a teenager after experiencing unimaginable tragedies. That is, until he took a mandatory middle school home economics class, introducing Curtis to the kitchen, his gift and his purpose.
Join Roberta as she sits down with Curtis from his new Chicago-based restaurant Ever to talk about those early years and his rise to the top, indomitable work ethic and passion for motorcycles, tattoos and martial arts.
Read More »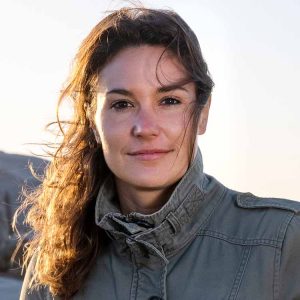 How did one tiny octopus change so many lives?
To combat burnout and depression, filmmaker & diver Craig Foster had taken up diving in the icy waters of South Africa's Kelp Forest where he met one very special Common Octopus. A year of observing and filming the octopus' short life later, he sent the film to fellow documentarian Pippa Erlich, who crafted the footage into a meditation on the importance of wildlife and a moving tale about her friend and his octopus teacher.
Join Roberta as she chats with Pippa about the Academy-Award winning documentary, her work with the Sea Change Project, and some of her favorite advice from Jane Goodall.
Read More »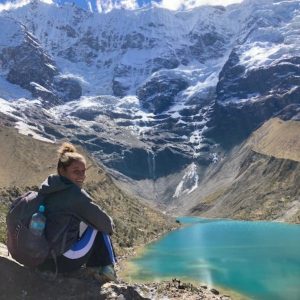 Olivia Barkley loved diving. She ate, slept and breathed it, so much that her one dream was to get a full diving scholarship at a Division 1 school. After a serious accident on a dive left her with a life-altering concussion, the dream vanished…and then reformed in an unexpected new way.
Join Roberta as she sits down with Olivia to discuss how she managed the many different types of loss, how she found a new identity, and what it's like to run an Ultra Marathon (50km!).
And did we mention she sings too?
Read More »